On February 7th and 8th, 2018, in Skopje, a meeting was held between the partners in the project ACTION SEE – Responsibility, Technology and the Network of Institutional Openness in South East Europe. The meeting was attended by representatives of the Metamorphosis Foundation, which is also the project coordinator, as well as the partner organizations Citizens Association Why not? from Bosnia and Herzegovina, Center for Democratic Transition from Montenegro and CRTA – Center for Research, Transparency and Accountability from Serbia, Levizja Mjaft !. From Albania and Open Data Kosovo from Kosovo.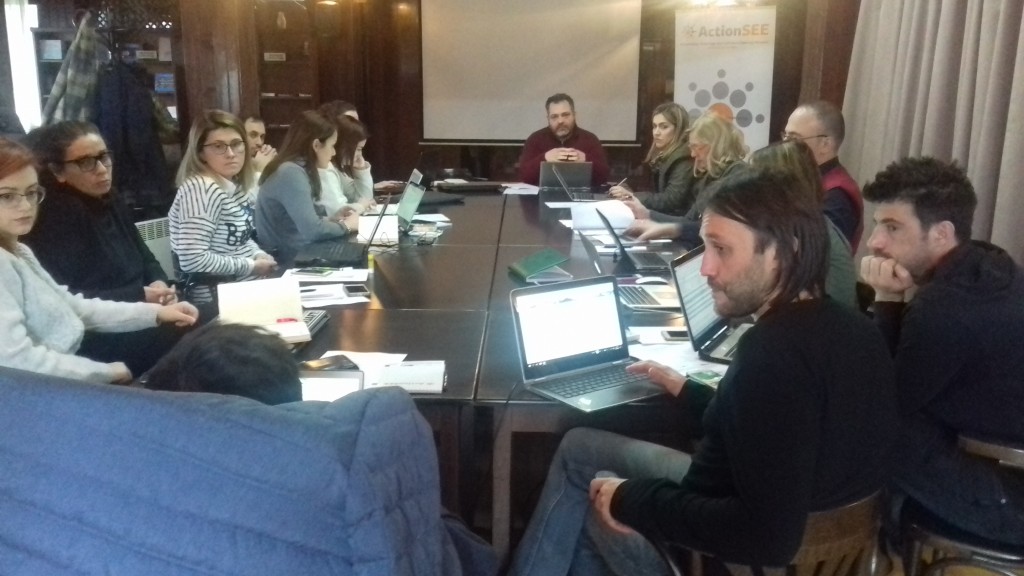 The partners discussed the project activities expected to be implemented in the course of 2018, as well as the index of openness. Given the fact that the goal of the project is to increase the involvement of civil society and media organizations in the creation of public opinion, policy making and participation in decision-making mechanisms, as well as increasing the capacities of civil society to address sensitive issues, the issues to involve as many organizations as possible in the capacity building and training component were decided.
The activities for implementation in 2018 were discussed at this meeting.
This project is implemented with the financial support of the European Union.
(metamorphosis.org.mk)