If you are an activist developing a project related to the use of new technologies in fields of government accountability monitoring and/or open data, or if you want to share a story about the success of technology-related project(s) of civil society, or about the use of new technologies for advocacy or monitoring different branches of government — we would love to have you on the stage and get to know more about your experiences.
Send your submission using the short form. Please note that the working language of the conference is English and we do not provide translations.
Important information!
The proposed presentation cannot be longer than 15 minutes. If you have an idea for a longer session, please contact us at: [email protected]
The deadline for submission is October 18th, 2021.
The event will take place in Sarajevo, 11th – 12th November, 2021.
The organizers will cover travel and accommodation costs for all speakers.
If you need a visa to enter Bosnia and Herzegovina, we will help you in obtaining it.
The working language of the conference is English.
What is the POINT Conference (and why is it worth coming)?
POINT Conference (Political Accountability and New Technologies) is the largest conference of this type in the SEE region and it seeks to be a platform for civil society that encourages the use of new technologies.
Since its first edition in 2011, the Point Conference has become a unique meeting place for civic activists and civil society representatives from SEE, but also from all over the world, as well as a platform for exchanging ideas and innovative solutions to promote a responsible and open society.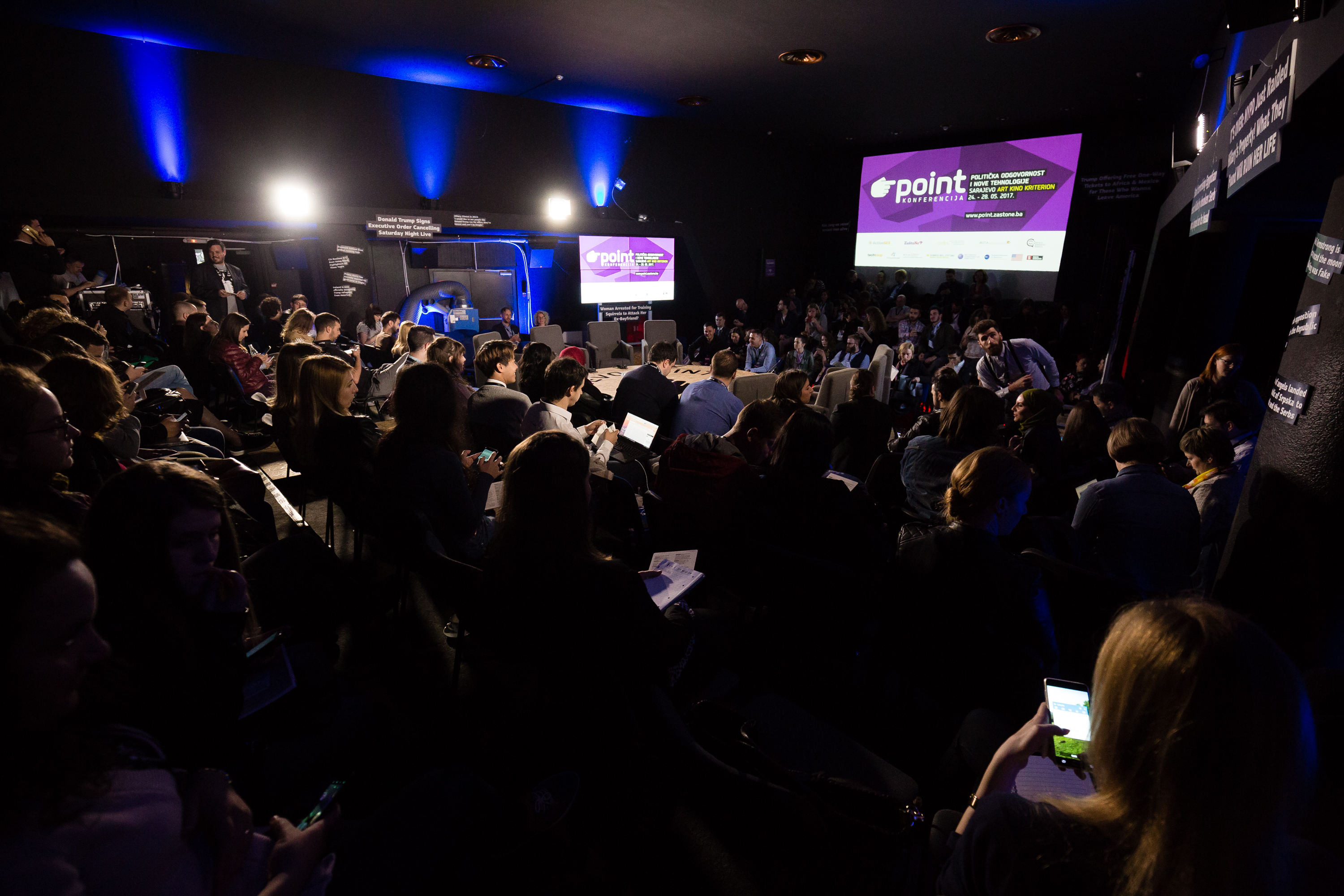 Following the online edition of the conference called "Point Talks", in which we discussed a number of different topics, we decided to hold the conference offline in a slightly modified format.
POINT is a great place for networking and potential cooperation, it offers the possibility of learning about initiatives that are involved in political accountability projects, open data in democracy, technology tools for transparency and accountability, current events and the impact of technology. After we skipped the annual conference in 2020 and had an online edition during 2021, POINT conference is coming back home in an offline form.
POINT Conference is organized by UG Zašto ne (Citizens' Association – CA Why not), in partnership with ACTION SEE and SEE Check networks. It is supported by the National Endowment of Democracy (NED) and the Balkan Trust for Democracy (BTD).
If you have any questions, feel free to send us an e-mail at: [email protected]