Darko Brkan, president of CA Why Not participated in the Warsaw Euro-Atlantic Summer Academy (WEASA) that was co-organized by the College of Europe Natolin Campus, The German Marshall Fund of the United States and the Polish-American Freedom Foundation, and supported by the Polish-U.S. Fulbright Commission.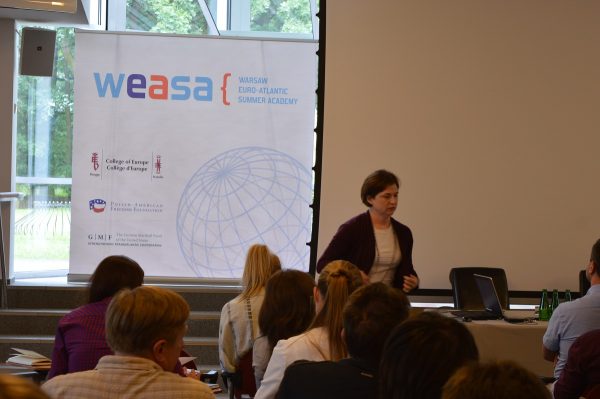 WEASA 2018 took place on July 9-20, 2018 and it was hosted by the Natolin Campus of the College of Europe (Warsaw, Poland). Program covered series of topics including journalism, information warfare, disinformation, the role that social media plays in democratic discourse and information security.  High-level lectures and workshops were led by respective experts in their fields.
Information, disinformation, and journalism in a digital era: Russian disinformation, bots, and fake news continue to dominate the headlines. At the same time, print revenues are falling, as is much public trust in journalism. WEASA 2018 lecturers and participants alike discussed how best to tackle such issues
Social media and democracy: We get much of our news from social media, but there are far too few conversations about such access is mediated through algorithms and social media firms' internal rules. We sat down at WEASA 2018 to talk about issues related to disinformation, content moderation, and maybe even the power and influence of social media algorithms
Information security and cybersecurity: WEASA 2018 looked at two dimensions of information security and cybersecurity: the personal and the institutional. We taught all participants how they can secure their own communications while also discussing how large entities, such as governments, approach this topic
Full program can be found on this link.