Usually with a playful smile, it is often said that everything is more fun in the Balkans. History is alive. The region's dynamic future is still being written and its inhabitants are as interesting and diverse as the intertwined architecture of different styles and cultures.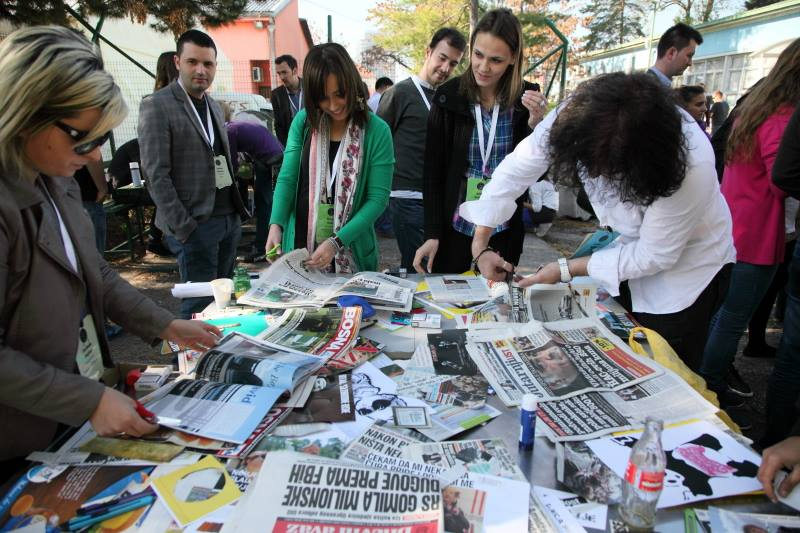 I had the privilege of delivering a closing keynote sharing early results of an Open Data Demand pilot project(currently open for consultation!) and the World Bank Group's Open Finances experience at the Community Boost_r TechCamp held in Sarajevo from November 7-8. It was also a great opportunity to get a firsthand taste of what the civic tech scene is like across the Balkans.
The city of Sarajevo played perfect host to this hybrid conference and unconference exploring the role of data, including data for accountability and better coupling of data with technology. There was no shortage of innovation and inspiration among the thriving community of activists, development professionals, technologists, journalists, and do-gooders from every corner of the Balkans brought together by Fundacja TechSoup and Zašto ne (Bosnia & Herzegovina) in partnership with Dokukino (Serbia), and the IPKO Foundation (Kosovo).
"Community of Action"
Many times a community of practice is a formal setting and platform focused on the sharing of knowledge and best practices. Extremely action-oriented, the group that gathered in Sarajevo was keen to not only draw inspiration but to apply different models and seek new partnerships for the next round of their respective endeavors.
A community that works together, stays together, and grows together. Illustrating this point, the Balkans Innovation Challenge winners and other interesting projects were showcased through "speed-geeking" and open sessions. The diverse set of innovative solutions were wide-ranging from OBJECTIVno bolje, a collaboration with local government to expedite removal of hate graffiti, to Virtual Parliament, an interactive site that encourages citizens to engage with elected officials and data.
In the backdrop of all the disruptions in the traditional media space taking place (Bezos & the Washington Post, Omidyar & Greenwald, and John Henry & the Boston Globe) the innovative approaches to media in the Balkans are extremely interesting as well, including RobinHud in Montenegro and the regional Balkinist project. RobinHud is a media model that leverages offline and online channels to crowd-source topics (many covering corruption) and explores those issues through public discourse on television. The Balkanist is a new independent media magazine that is experimenting with longform and especially adept at leveraging social media. The evolution of these projects and others are certainly ones to watch and track.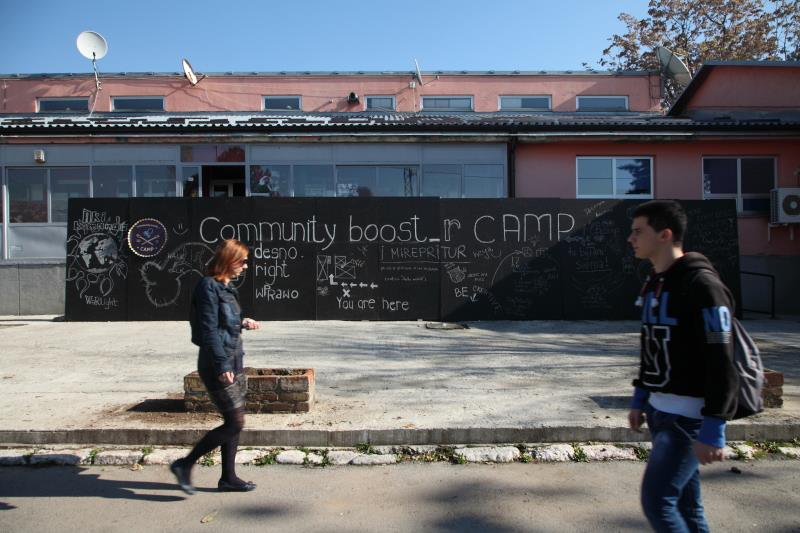 Human-Centric, Data-Driven
The community of civic hackers and data enthusiasts continues to grow globally and across the Balkans; inspiration also comes from outside the region. For example, as Antonella Napolitano notes the Balkan Startup Project model seeks to facilitate the transfer of knowledge from Iceland to Balkan countries and also between them, though many questions remain on how policy and technology can be scaled and remain authentically connected to the "streets." On a less formal but practical level, capacity building exchanges like Eric Mill of the Sunlight Foundation sharing his experience (including his latest civic hack keeping track of the FISA court) and the Open Knowledge Foundation's School of Data continuing their good work encouraging others to get dirty with data are stellar examples of global exchange of best practices and community enhancing community.
As for the Balkans being fun? I can now confirm that this assessment is flat-out wrong. The Balkans are indeed fun but also innovative, spirited, and inspiring- a region to watch and learn from.
SUBMITTED BY SAMUEL LEE