On 16 November, Westminster Foundation for Democracy (WFD) launched a Regional Road Map on Good Governance for the Western Balkans to support democratic institutions in Albania, Bosnia and Herzegovina, Kosovo, Macedonia, Montenegro and Serbia become more transparent and accountable.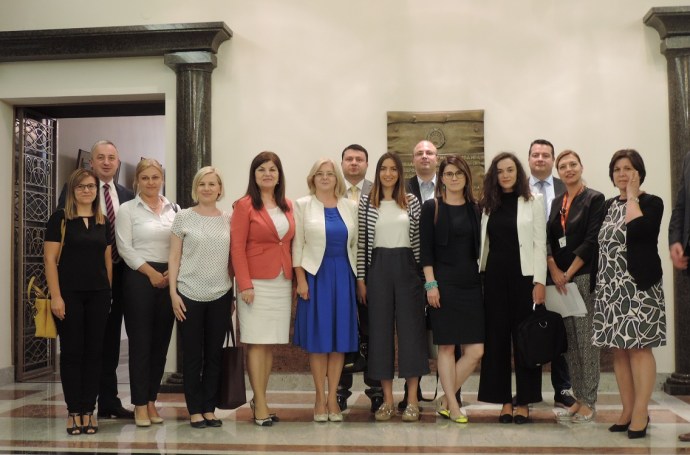 Since 2015, according to polling by the Policy Association for an Open Society, public trust in national institutions in the Western Balkans has declined. Improving the accountability of institutions, including the executive, legislative, judiciary and local branches of government through better access to information can help reverse this trend. This is fundamental for democracy to succeed in the region.
Operating as part of a consortium in partnership with ActionSEE (Accountability, Technology and Institutional Openness Network in South-eastern Europe), WFD shares parliamentary best practice on transparency and openness to support the development of tools that will help legislators implement the roadmap.
The Regional Openness Index – Towards national roadmaps for greater transparency
Between July and December 2016, the ActionSEE consortium developed a Regional Openness Index to measure how transparent governments in the Western Balkans are and how easy it is for citizens to access information. Assessments, based on international standards, were conducted to identify systematic problems related to transparency in the six partner countries. Criteria included:
How easy it is to access information through official websites
The quality of legal frameworks related to transparency initiatives
Existing procedures for the routine publication of information of public interest
Following assessment, individual country road maps with recommendations actions were produced. These are addressed to the executive, legislative, judiciary and local branches of government in each country.
Implementing the Regional Roadmap
 The Regional Road Map brings together each individual country action plan and provides high-level recommendations. These include adopting a national policy of openness at the executive level, the routine publication of parliamentary voting records, updated court websites and more timely release of local authority information. Taken together, these steps have the potential to transform the perception of how transparent and efficient Western Balkans institutions are.
Working at regional level, the Foundation aims at accelerating the transition to greater accountability. Over the next three years, the Regional Openness Index will be updated on annually to help citizens and institutions track progress towards transparency in the region. Updated country and regional road maps with action plans for institutions will be developed based on the revised scoring.
The Foundation has been working at regional level in the Western Balkans since 2012, primarily by supporting the Network of Parliamentary Committees on Economy, Finance and European Integration of Western Balkans (NPC). Through the NPC, WFD helped establish the region's first ever Parliamentary Budget Office in Serbia in 2015, which was quickly followed by a counterpart in Montenegro the following year.
(Photo: Action SEE network presents country road maps to parliamentarians of the Western Balkan region.)