Citizens Association (CA) "Why not" – UG "Zašto ne" is looking for experts to act as mentors to activists participating in the MENA regional fellowship implemented by UG "Zašto ne". This "Call for experts" provides information about the project in question, the expert profiles being sought, the process to express interest, and the process of selection.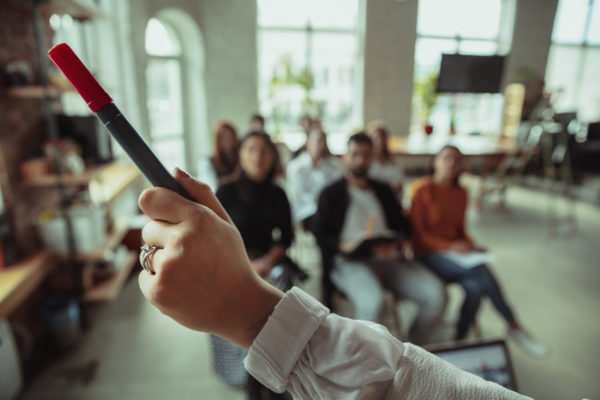 Background
UG "Zašto ne" has so far implemented seven editions of the MENA regional fellowship on political process monitoring, using technology and promotion of democracy in the MENA region. 
This fellowship program aims to provide leaders of civil society organizations/groups from the MENA region with an opportunity to learn and exchange experiences on using technology for democracy promotion. Through a month-long program of joint experience sharing, meetings, study visits and practical work, the fellows will have an opportunity to acquire new skills, experiences, strategies, tools and ideas for improving accountability programs in their country. 
Through the work with UG "Zašto ne" activists and teams, the fellows will explore and learn more about the following programs: fact-checking and promotion of accountability, civic participation, monitoring of the government and political processes, research and advocacy, civic education for elections and the use of technology to improve democratic processes. Selected fellows will also have an opportunity to work on a project that concerns their work and the work of their organization/group and get both seed funding and mentoring on their work.
What makes you a good candidate for this program?
The experts we are looking for should have the following profile:
They should have extensive experience in working with or in civil society in BiH or the region or other groups or institutions related to the topics of the call;

They should have specific experience or knowledge in one of the project areas (or similar) that are the topic of the fellowship programs;

They should express an interest in working in the MENA region;

They should be able to work in English on topics related to this call

They should have experience in working with other groups and individuals on educational or mentorship programs;

They should be able to devote at least 24 hours to working with the fellows over 

a period of 1-2 months during the fellowship and after it.
We will be accepting applications from individuals coming from diverse expertise, but the priority for this year would be the following topics:
Media integrity and reporting;

Fighting disinformation;

Human rights;

Elections and political processes in general;

War crimes;

Fact-checking;

Government openness.
How to apply?
Interested candidates should express their interest in being mentors in the program by sending the following:
CV of the candidate

A motivation letter explaining the following:
– What specific topics would you be able to work on as a mentor"
– What is your expertise relevant to this project;


– What specific projects or initiatives have you implemented or have been a part of relevant to this project.
Submitting your application
To register your interest in being considered for the fellowship as a mentor, please submit the listed documents by 30 May 2022, 00:00h (midnight) CET, to [email protected] using the subject line "Expression of interest for mentors on the MENA fellowship".
After submission, your expression of interest will be reviewed by UG "Zašto ne", and all candidates will be promptly informed of the decision.