The fifth edition of OSCE South East Europe Media Conference was held in Struga, Macedonia from 10th to 11th of May, and our representative Tijana Cvijetićanin attended and talked about problems she encountered working on our fact-checking portal Raskrinkavanje.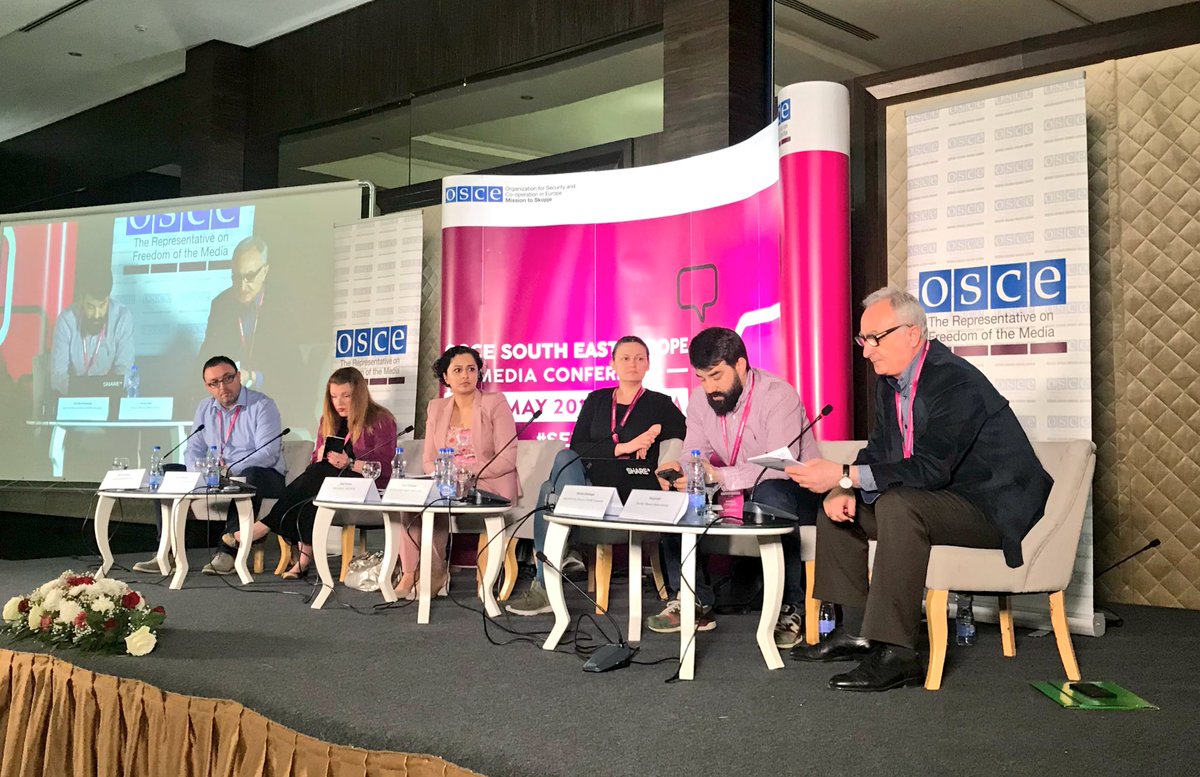 OSCE South East Europe Media Conference 2018 was focused on problems such as media freedoms,  safety of journalists, women working as journalists and media actors as especially vulnerable groups.
Conference also confronted challenges surrounding "fake news", propaganda and disinformation, and about measures that need to be taken regarding these issues, and also how to combat and raise awareness about disinformation, in a way that fully respects the right to freedom of expression.
Beyond identifying the various challenges to media freedom in the region, conference focused on hard work and engagement of the expert speakers and participants to highlight lessons learned and best practices from across the region. Panellists spoke about ways to improve and ensure professional journalistic standards, and about the importance of media self-regulation in this regard.
Important to mention was that participants adopted a Declaration calling on States to do more to protect the safety of journalists and media freedom in the region, following the dramatic shooting of Olivera Lakić on 8 May in Montenegro.
OSCE South East Europe Media Conference was organized by Office of the OSCE Representative on Freedom of the Media and the OSCE Mission to Skopje (with support from the OSCE Field Operations in South East Europe).