Representatives of CA Why not, attended Personal Democracy Forum that was held in Ukraine on the 22nd of June, where they shared their experiences in working with technologies and civic society.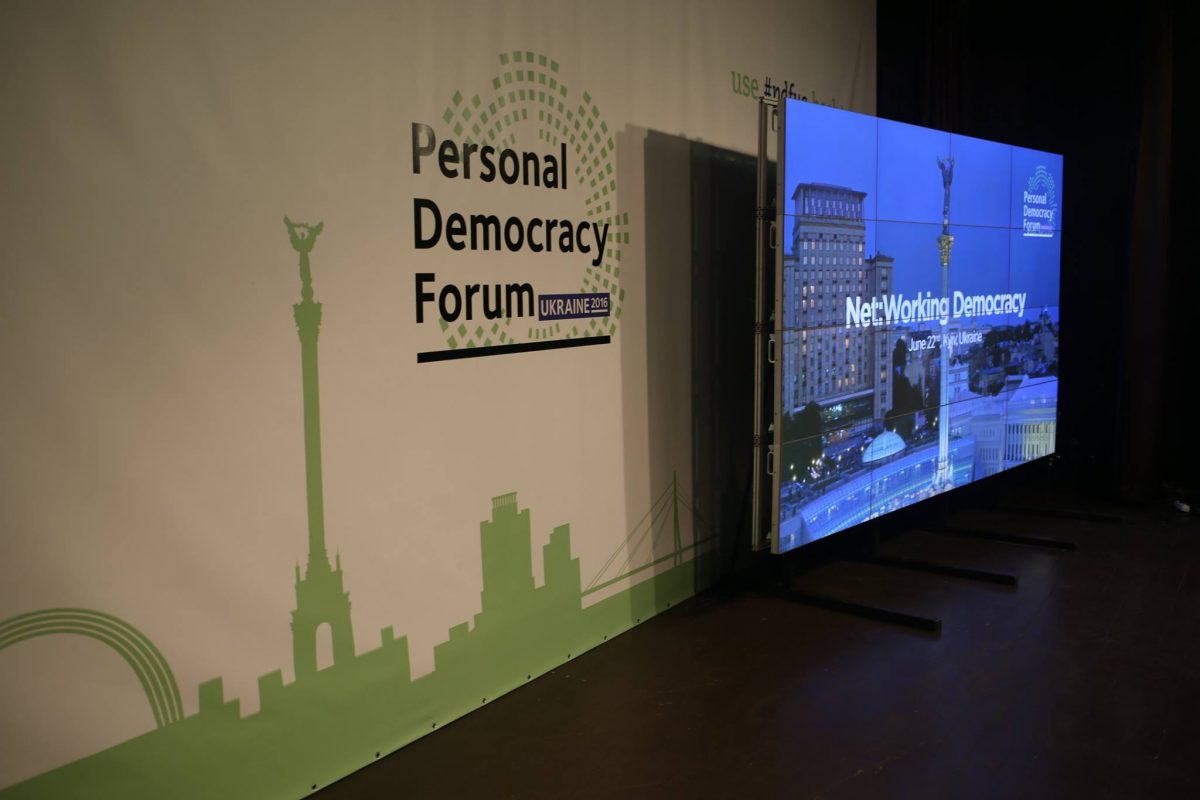 The Forum was aimed at discussing Ukrainian and foreign experiences in creating innovative civic projects and initiatives based on the latest technologies, which are aimed to increase transparency, openness, and democracy of the government, as well as to engage the public in decision-making process at the state level.
In her welcome speech, Blerta Cela, UNDP Deputy Country Director in Ukraine, addressed the importance of inclusive policy making.
"Democratization efforts take a while and even with the use of technology development results take time. These efforts are yet necessary 'to ensure that no one is left behind.' Therefore, UNDP provides support to the citizen-centred development in Ukraine guided by the Unites Nations' Sustainable Development Goals. The key point to reach a success here is cooperation – governments, private sector, civil society, and citizens – all need to do the best in their area of competence," she said.
International trainers from all over Central and Eastern Europe shared their experiences on working with technology for social and political causes. More than 20 sessions and open discussions focused on how openness and collaboration are the key values of contemporary democracy, covering such topics as open data, electronic governance, smart cities, and digital journalism.
The
Personal Democracy Forum
was launched in New York in 2004. Since then, the brand has spread to several countries and regions all around the world. The Personal Democracy Forum Poland – Central Eastern Europe (PDF PL CEE), organised annually since 2013, has become the biggest event devoted to technology, democracy, and civic engagement in the region. This year's Personal Democracy Forum PL CEE and the Personal Democracy Forum Ukraine are both organized under the
TransparenCE
E network umbrella. They are part of an effort to bring communities from the region closer together.
UNDP has seized this window of opportunity to render support to its sub-national partners – civic activists and municipal officials – to expose them to the wealth of expertise gathered at the Forum, in particular to UNDP national, regional, and global experience in e-democracy and open data.
The expertise exchange at the Forum is a step closer to the ultimate desired outcomes: more transparent, engaging, user-friendly and less corrupt state agencies, procedures, services, and approaches to governance, which Ukraine needs so much as a source of its growth and development.