Public Lecture by Professor Francis Fukuyama
We are proud to present and invite you on the public lecture by Prof. Francis Fukuyama. The public lecture is organized by the Faculty of Political Sciences of the University of Sarajevo, Center for Election Studies, Transparency International BiH, and CA Why not.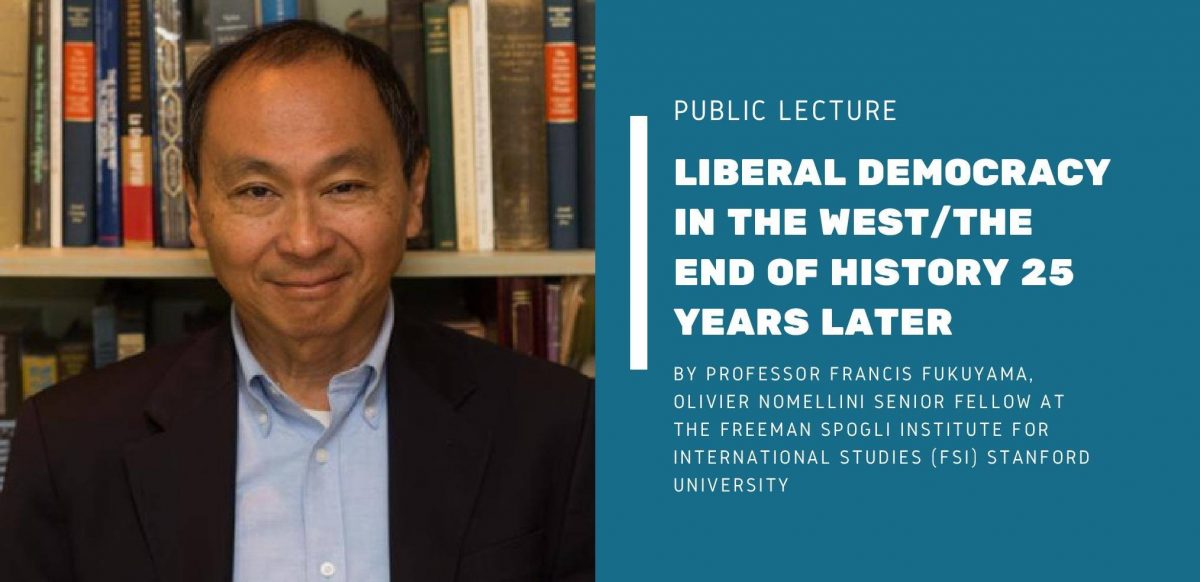 The Lecture will be introduced by Asim Mujkić, professor at the Faculty of Political Sciences, University of Sarajevo.
A cocktail dinner reception will follow after the session.
Francis Fukuyama is the Olivier Nomellini Senior Fellow at the Freeman Spogli Institute for International Studies (FSI) and the Mosbacher Director of FSI's Center on Democracy, Development, and the Rule of Law (CDDRL). He is also a professor by courtesy in the Department of Political Science. He was previously at the Paul H. Nitze School of Advanced International Studies (SAIS) of Johns Hopkins University, where he was the Bernard L. Schwartz Professor of International Political Economy and director of SAIS' International Development program. Dr. Fukuyama has written widely on issues relating to questions concerning democratization and international political economy. His book, The End of History and the Last Man, was published by Free Press in 1992 and has appeared in over twenty foreign editions. His most recent book is Political Order and Political Decay: From the Industrial Revolution to the Globalization of Democracy.
Public lecture will be held on July 4th.
Lecture will start at 19:30h and take place at Faculty of Political sciences (Skenderija 72, 71000 Sarajevo)
Working language is English!