More than 300 journalists from the Western Balkans region took part in the EU-Western Balkan Media Days in Skopje on 17th and 18th of September. EU Commissioner for European Neighborhood Policy and Enlargement Negotiations Johannes Hahn opened and closed the Conference.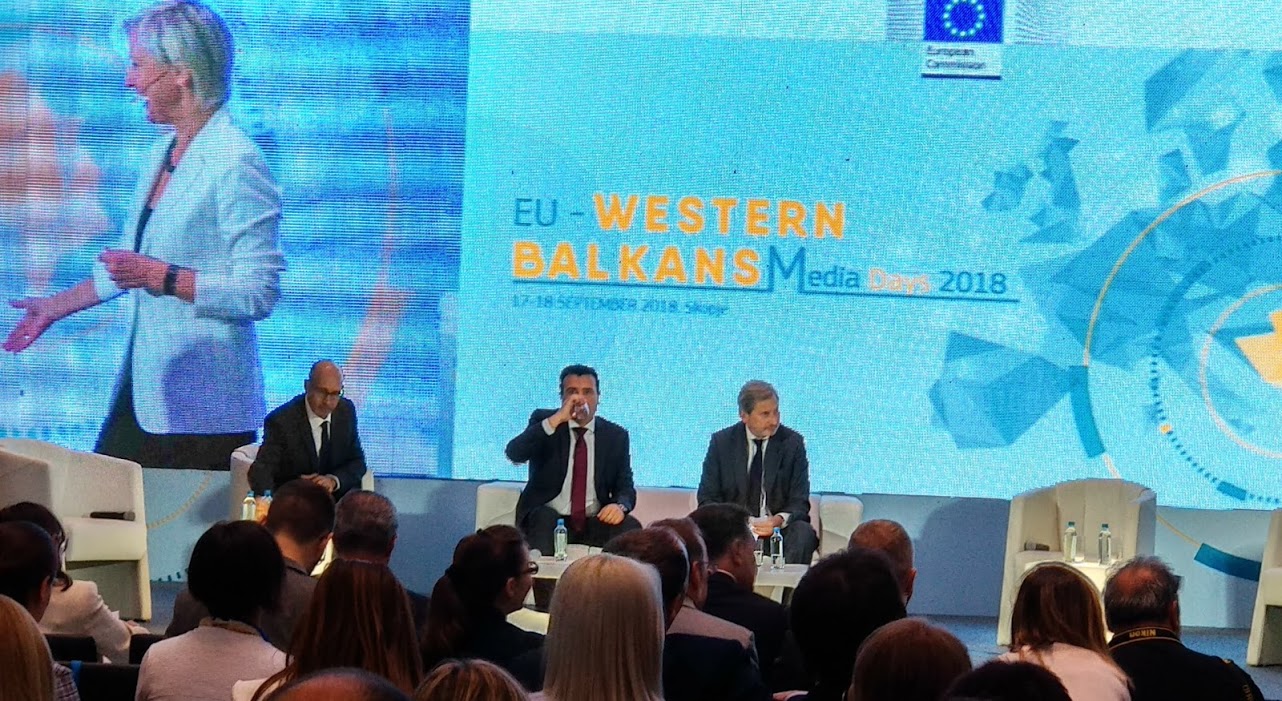 The European Commission launched this conference in 2017 aiming at keeping freedom of the media in dealing with complex political, economic and social problems. At the opening event of this second installment of the conference, apart from Mr. Hahn, the participants were welcomed by Zoran Zaev, Prime Minister of the Republic of Macedonia, and Harlem Désir – OSCE Representative on Freedom of the Media.

The workshops and discussions that were a part of this conference were aimed at giving suggestions and ideas for achieving the independent, sustainable and professional journalism in the region. Apart from media literacy and the need for professionalism, one of the burning issues of the workshops was economic viability of news media and the ideas for a business model that would bring profits while keeping high professional standards. It was underlined that this topic requires further and more in-depth discussions.
Safety of journalists was also the topic in the light of the intimidation they encounter when working on investigative stories.
On the second day of the Conference, there was a discussion on workshops conclusions in the presence of Johannes Hahn, who was supposed to extract useful information about how the European Commission could help the media in the region.
During the closing event of the conference, Mr. Hahn stressed that the European Commission's reports on the countries from the region clearly state that accession will not be possible without the protection of media freedom. That means ensuring a safe working environment for journalists without intimidation and pressure. Finally, he added the need for reconciliation of the Western Balkans, in which the media can contribute significantly.
The conference served as a platform for presenting two projects: "Balkan Booster" and "Disability: Matter of Perception."
"Balkan Booster" aims to promote dialogue by linking young journalists from eight countries in the region. This project is implemented by "Deutsche Welle."
"Disability: A Matter of Perception" is a project which reflects some of the key values of the EU: inclusion, freedom of expression, and engaged civil society. Mia and Leon of the "Inclusive Movement Research Collective" closed the conference with the dance performance, which also marked the start of the project.