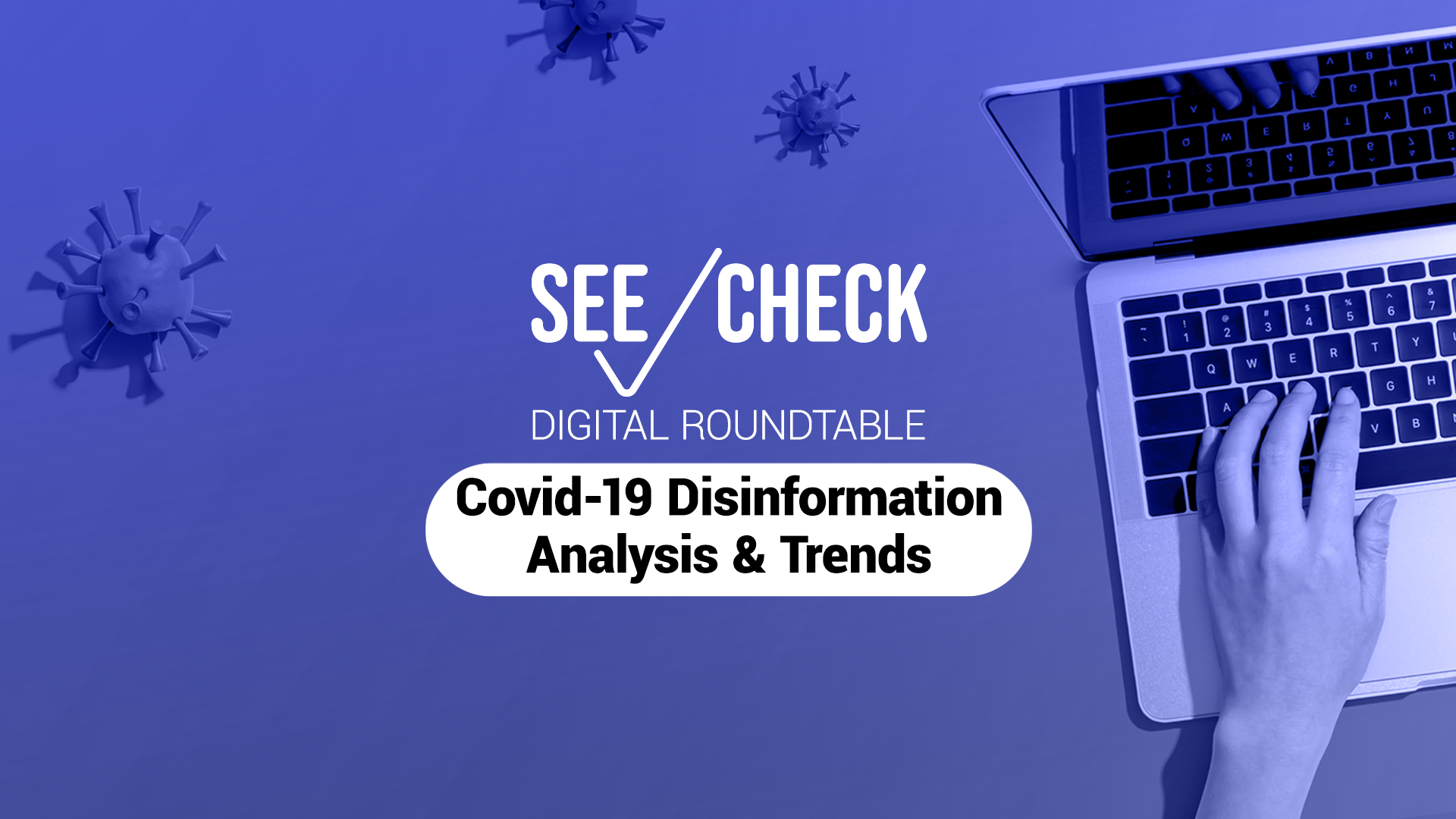 A round table on COVID-19 disinformation in the region gathered fact checkers from 6 countries in the region and was attended by over a 100 guests online.
The event was moderated by Tijana Cvjetićanin (Raskrinkavanje, Bosnia-Herzegovina) and the speakers were Ana Brakus (Faktograf, Croatia), Jelena Vasić (Raskrikavanje, Serbia), Katarina Bulatović (Ostro, Slovenia), Milica Kovačević (Raskrinkavanje, Montenegro) and Rosana Aleksoska (F2N2, North Macedonia).
In the time before the round table, these organizations combined have fact-checked around 500 pieces of disinformation about the pandemic. In the process, each was alert to a sharp and immediate impact that the "infodemic", which followed the real pandemic, had on their societies.
The event was a walk-through the trends of disinformation which were identified during these four months. They, as was said during the round table, have moved from banal clickbaits pronouncing that the virus has arrived in the Balkans before it really did; through pseudoscientific advice on how to "prevent" or "cure" the virus; attempts to use the pandemic to peddle ideological or political narratives; to conspiracy "supertheories" like QAnon, which rather aim to dismantle any reasonable consensus on truth and logic itself.
As concluded at the round table, this pandemic has shown both how deep the susceptibility to disinformation runs in the region, and how important it is to cooperate across borders and tackle these issues on a regional level – especially during a time of crisis. Equally important, as it was pointed out, is to re-examine the accountability of tech companies and platforms like social media, which amplify and normalize conspiracy theories and disinformation.
Added to the media manipulation which is already extensively used by political/state actors to place their narratives, all this points to a necessity to intensify efforts, both global and regional, to work on better online/digital environment which is a primary source of information for an increasing number of people.