Our representative and president, Darko Brkan, attended 9th Global Assembly "Building Strategic Partnerships for Democratic Renewal" that took place in Dakar, Senegal from 6th to 9th of May 2018.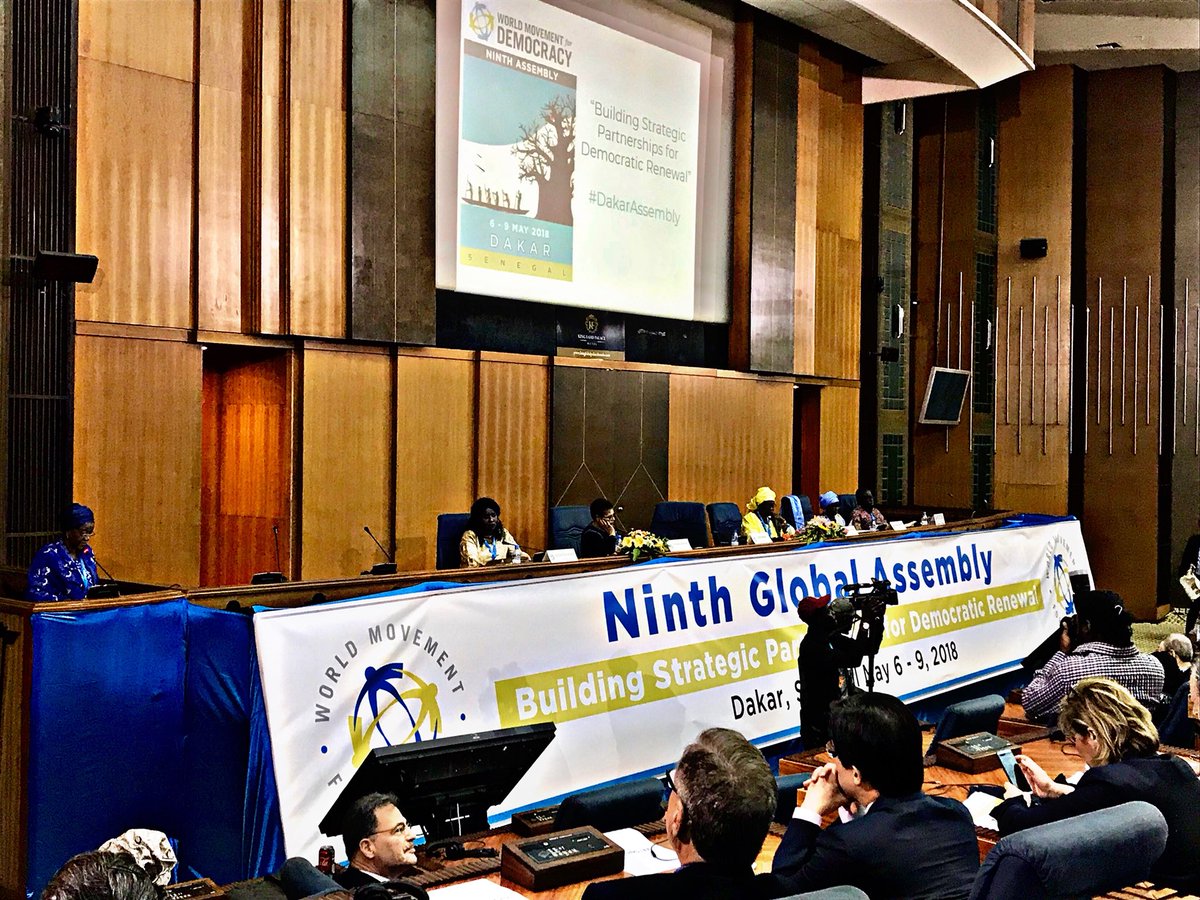 This was a forum for democrats from all around the world with an aim to exchange their understanding of today's challenges and their potential solutions, and build new strategic partnerships with others.  
By bringing leaders from various sectors of society, such as civil society, political society, the business community, labor unions, think tanks, and religious and cultural leaders, the Assembly effectively facilitated strategic partnership building among the participants.
In addition to the overarching theme, the Assembly focused on:
Defending the digital information space from illiberal encroachments,

Promoting democratic norms alongside traditional values, and

Building cross-sector and cross-generational partnerships to affirm the universality of core democratic values, strengthening pro-democratic regional and international networks.
The World Movement was founded in 1999 to "strengthen democracy where it is weak, to reform and invigorate democracy even where it is longstanding, and to bolster pro-democracy groups in countries that have not yet entered into a process of democratic transition." As a global network, the World Movement meets periodically to exchange ideas and experiences and to foster collaboration among democratic forces around the world.  The World Movement is led by a distinguished international Steering Committee; the Washington, DC-based National Endowment for Democracy (NED) serves as its Secretariat.