Last week, on the 13th of September, for the very first time ever, TransparenCEE organized a meetup in Georgia for one day of groundbreaking talks, workshops, and networking opportunities.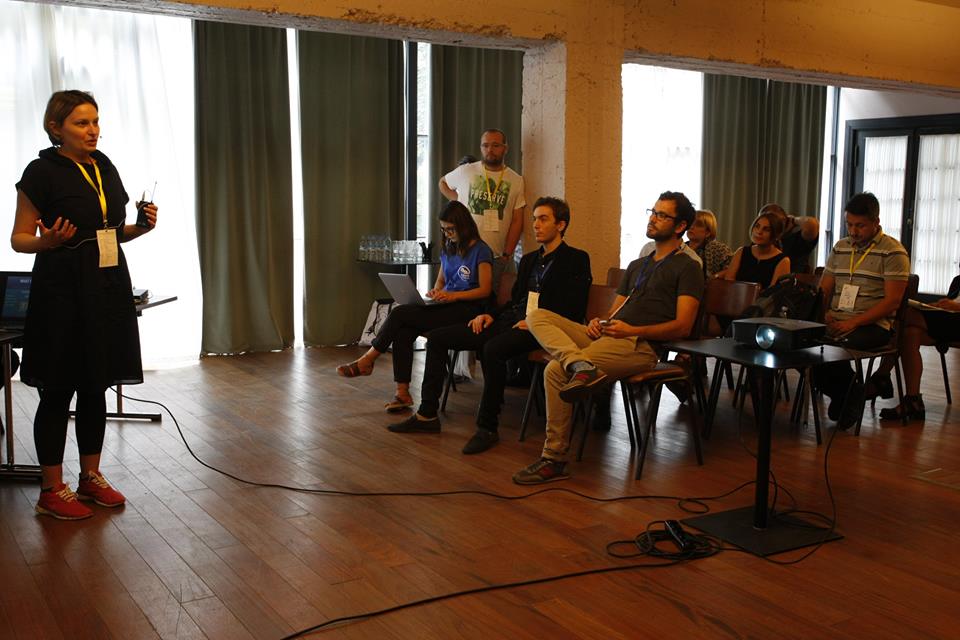 Aim of the meetup was to discover power behind technology in civic actions and the increasing impact of technology tools and also to discuss the challenges that technology brings into activism, all with special regards to CEE perspective and community of civic tech.
Agenda of this particular meetup consisted out of 3 parts:
Key notes speeches
Speed geeking
Workshops I &II part
One of the workshops was focused on the topic of fact-checking and Tijana Cvjeticanin from CA Why Not was one of the panelists, along with Cosmin Pojoranu from Funky Citizens (Romania) and Paata Gaprindashviliwill (Georgia).
Tijana spoke about the idea of fact-checking as an example of independent non-for-profit journalism, while Paata Gaprindashvili spoke about fact-checking in Georgian context. Cosmin Pojoranu spoke more about how technology can help fact-checkers reach their audience in a more effective way.
TransparenCEE is a network of Central Eastern European NGOs interested in using technology in transparency and accountability work. For the last year they connected over 650 activists in the civic tech sector.