Street action "Really important!" – Let's talk about economy of BiH
On September 26, 2018, a street action titled "Fakat Važno!" was organized by the Center for Policy and Governance (CPU) in Sarajevo. The aim of this activity was to raise awareness of the importance of the economic programs of political parties in the upcoming General Elections.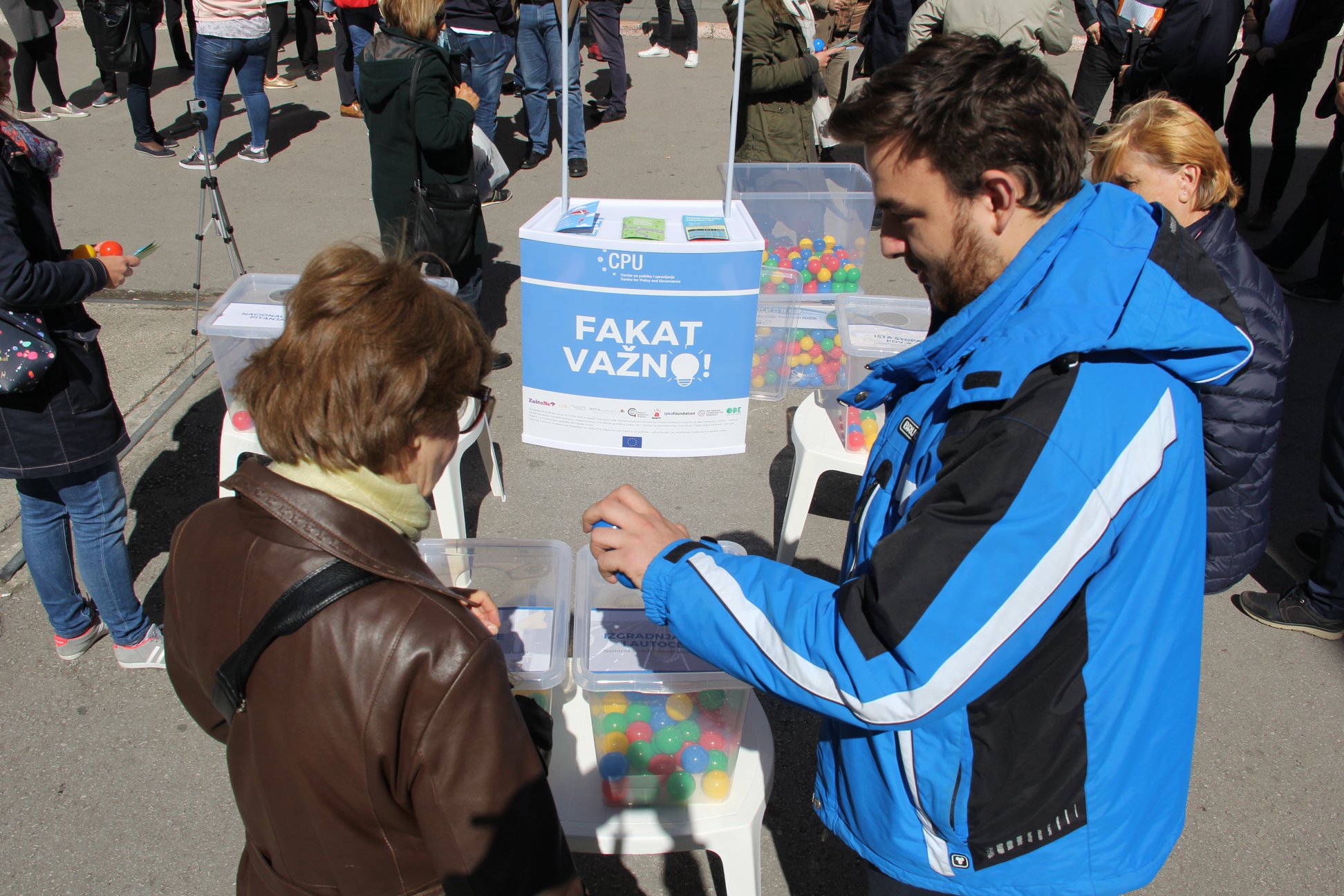 On the info counter in front of the Heart  of Jesus Cathedral, the citizens could symbolize their preferences in relation to economic policies, for example, whether they are for higher taxation of labor or consumption, and CPU activists could learn more about the economic policies that this association actively explores in their activities.
Thus, citizens could learn more about the following topics: collection of special contributions for protection against natural and other disasters in FBiH, increase of tolls and intensification of public investments, amendments to the law on contributions and income tax.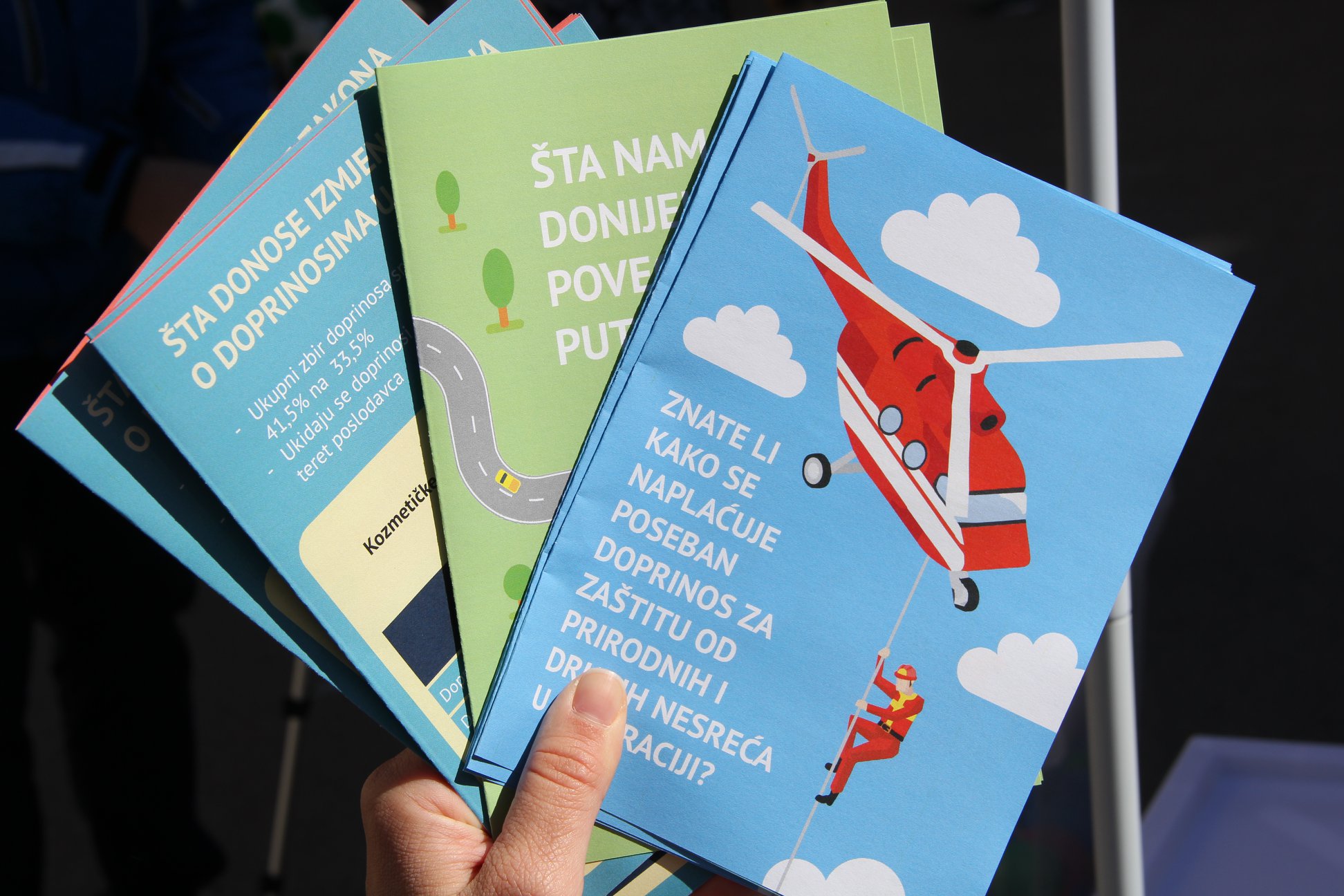 Through this, we want to present the importance of economic issues for everyday life of citizens and encourage them to actively think about the economy," said Tarik Moćević, a CPU researcher.
This action is part of the activities of the Center for Policy and Governance (CPU) within the project "Budget in the mirror" funded through the ACTION SEE project.
The ACTION SEE project is implemented by Metamorphosis Foundation for Internet and Society, in partnership with Westminster Foundation for Democracy from Great Britain, CRTA – Center for Research, Transparency and Accountability from Serbia, Citizens Association Why not? from Bosnia and Herzegovina, the Center for Democratic Transition from Montenegro, Open Data Kosovo from Kosovo and Levizja Mjaft! from Albania, with the financial support of the European Union.