Warsaw Security Forum 2018
In October 2018 Warsaw hosted most prominent heads of states, military representatives and experts in the fields of foreign policy, security and defence. This year the Warsaw Security Forum (WSF) was held on 24 – 25 October, for the 5th consecutive year. Warsaw Security Forum is organised by the Casimir Pulaski Foundation and our representative Tijana Cvjetićanin attended the Transatlantic Roundtable on Disinformation on Ethics, Securitisation and Disinformation.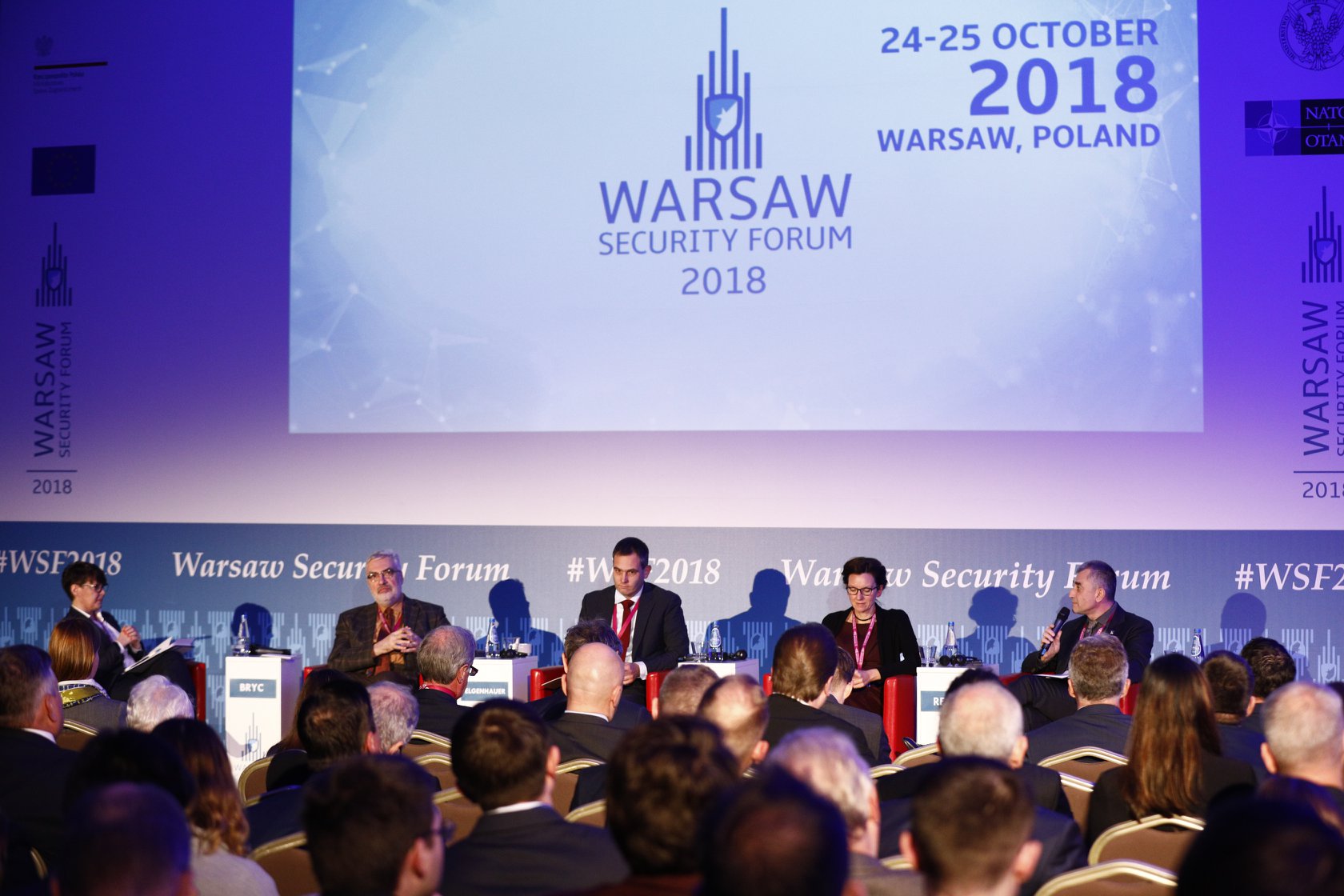 This edition of WSF was focused on fundamental challenges to be addressed by NATO, the European Union and Eastern Partnership as well as both organizations' member states. The scope of topics encompass international relations and cooperation between states as well as security issues putting pressure on security in cyber, energy and economical spheres. Not less important were subjects related to women's involvement in shaping political decisions, terrorism, Russian Federation's revisionist policies, One Belt One Road initiative, disinformation actions (so-called Fake News) and strict military aspects such as strengthening the alliance's Eastern flank or the future of air and missile defense in Europe.
Warsaw Security Forum is a platform dedicated to high governmental and military representatives and experts facilitating exchange of experience and debate on crucial, current and future, security and political issues. WSF aims at working out a collective response to challenges and threats faced by NATO and EU and deepening cooperation in the defence sphere. From the beginning, since 2014, the National Security Bureau of Poland is the Strategic Partner of the forum. Warsaw Security Forum is organised by the Casimir Pulaski Foundation.
More information can be found on this link.