Center for Politics and Governance (CPU) and CA "Why not" from Sarajevo in early 2017, gave to the BH. the public very useful online tool, which is a tax calculator MojPorez.ba which gives BiH citizens an insight into the total cost of their work and the price they pay for financing public services, ie the amount of taxes.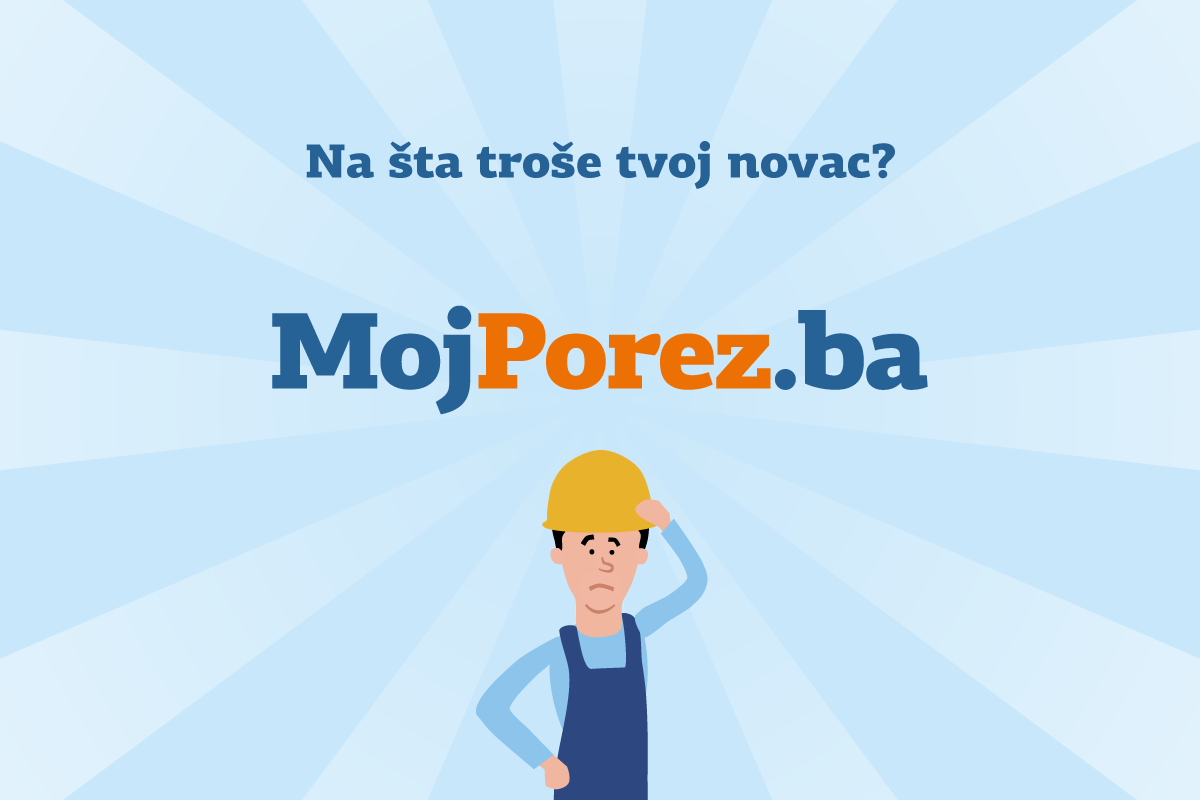 Due to the complex tax system and the complex administrative structure of the state apparatus, the collection and consumption of taxes are poorly understood to citizens. MojPorez.ba is an educational online tool that allows you to easily calculate the total taxes paid on an annual basis based on work and consumption, which includes the calculation of paid contributions, value added tax and excise duties on fuel and luxury products. Thus, every citizen, after entering the basic data on his income and expenses, will receive three things as information.
Firstly, he will find out how much taxes he pays on an annual and monthly basis and on what basis he pays it.
Then, he will receive a personal "Public Service Account" that will show how and for what his tax is spent, and he will see his own payments for pensions, health care, repayment of external debt, roads and highways, public services, defense, public order and security, economic affairs, environmental protection, housing and community affairs, recreation, culture and religion, and education and social protection.
In the end, MojPorez.ba will calculate each personal user a personal Tax Freedom Day. Tax Freedom Day is a symbolic day when you stop working for paying taxes, and you start working to meet your needs. This day is individual and will show you the ratio of your gross income and total tax deductions.
Until 28.07. you can take part in a prize game organized by the team of MojPorez.ba, whose purpose is to promote this online educational tool, and to receive feedback from users about the quality of content and acquired knowledge.
All you need to do is visit the tax calculator www.mojporez.ba, calculate your annual taxes, fill out this questionnaire and win awards!
Prizes are:
Tablet: Lenovo Tab 3 710F
Portable solar charger for solar cell phones: Esperanza power bank solar 5200mAh EMP109KG
Bluetooth Headsets: Esperanza Headset Yoga EH160G Bluetooth Green
Memory card: ADATA MC MicroSD 16GB Class 10
Bluetooth Speaker: MS bluetooth speaker COSMO 3W
MojPorez.ba was created as part of the project "Introducing Transparency and Accountability in Public Budgeting", which aims to increase objective information on how fiscal policies affect citizens and involve the private sector in democratic processes in the country. The project was supported by the Center for International Private Enterprise and was developed in cooperation with the Lithuanian Free Market Institute which is the creator of the original concept of tax calculator. The promotion of the tool is supported by the US Embassy in Sarajevo.