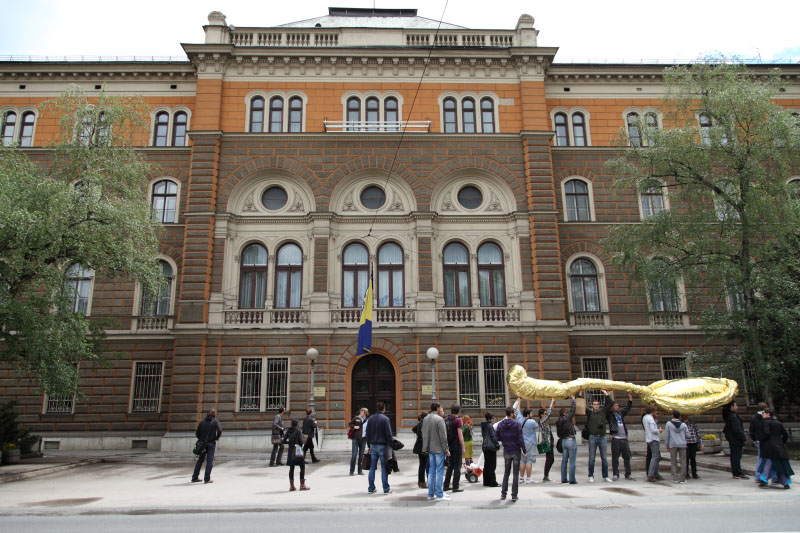 As part of POINT 2.0, on Saturday 25th of May, participants of the conference took part in a peaceful protest, hoisting a model of an inflatable golden spoon created by Artur van Balen. The golden spoon was carried by participants on the streets of Sarajevo city center, finally arriving in front of the presidency building.
The 15 meter inflatable golden spoon symbolized all promises given by politicians that were never fulfilled towards the citizens across the Balkans region.
Participants of the workshops during the conference gained knowledge and skills for modeling inflatable objects that can be used during protests or other street actions.
After a series of presentations during the conference on online activism, the peaceful protest on the streets of Sarajevo was an opportunity for all participants to also participate in offline activism.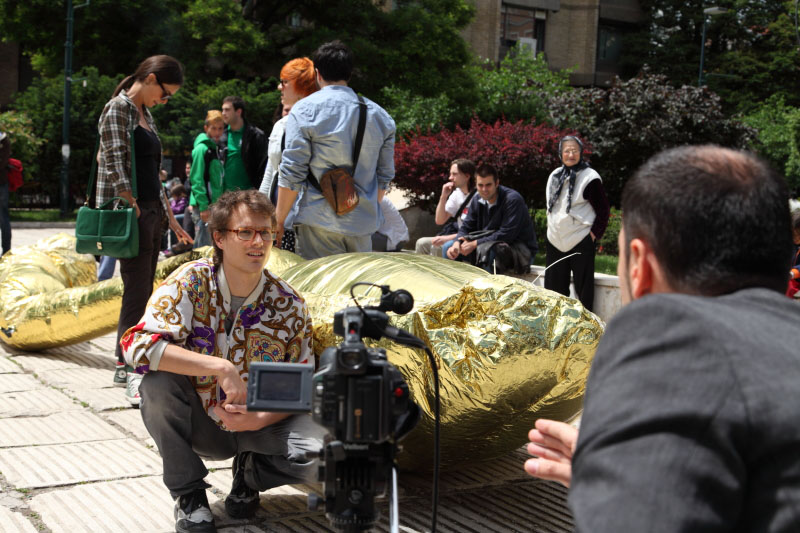 Creator of the golden spoon, Artur van Balen is a Berlin based artist, who is unifying art with activism. His passion is creating inflatable objects for civic initiatives in order to heighten their media visibility. Artur cooperates with various ecological and civic groups and movements. He is also the founder of an artist and activist group eclectic electric collective (e.e.c.) and an online platformwww.toolsforaction.net.