Leadership Development Academy program on "Public Policy for Private Sector Development" has started on Monday 3rd of July at the Faculty of Political Sciences of the University of Sarajevo. The training instructors of this program are dr. Francis Fukuyama, Olivier Nomellini Senior Fellow at the Freeman Spogli Institute for International Studies (FSI), and the Mosbacher Director of FSI's Center on Democracy, Development, and the Rule of Law, and Michael Bennon, Managing Director at the Stanford Global Projects Center.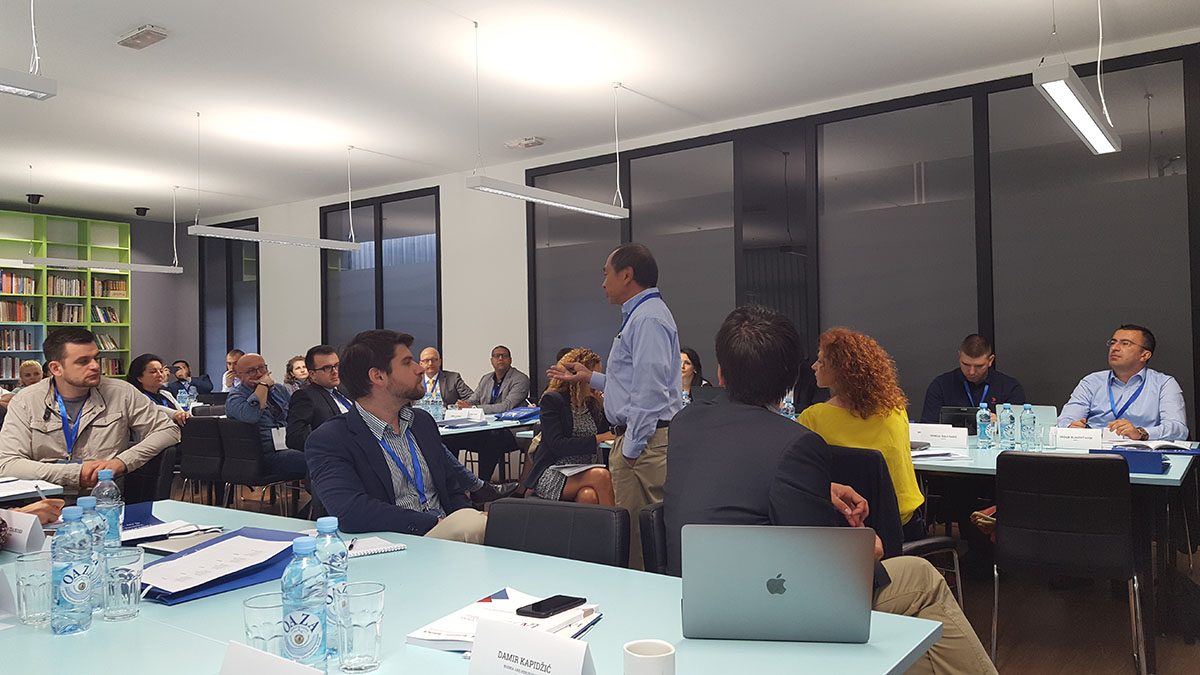 The Leadership Academy for Development (LAD) at Stanford University trains carefully selected government officials and business leaders from developing countries who have responsibility for crafting policies and programs that will strengthen the private sector's role as a constructive force for economic growth and poverty alleviation in their countries.
Using a specially designed, innovative curriculum, LAD's week-long intensive course modules provide participants with a robust analytical framework that will strengthen their ability to act as effective catalysts for policy reform in countries where government capacity to drive change is relatively weak.
LAD programs are designed to reinforce and illustrate three critically important hypotheses about the role of public policy in private sector development:
1. Public policy matters! The performance of the private sector and its role as either a catalyst or an obstacle to economic growth is closely connected to how well or badly government policies are designed and implemented.
2. The public officials responsible for enhancing private sector participation must acquire a range of analytical skills to be effective. But policy reform is not like engineering or other technical fields where there is a clear optimal solution to a problem. Designing and implementing meaningful policy reform requires a broader, more interdisciplinary knowledge of economics, politics, local history and culture, combined with a sense of how to set priorities, sequence actions and build coalitions in challenging political environments.
3. Successful policy outcomes that encourage and strengthen private sector participation are contingent upon the capacity of government officials and business leaders to understand and appreciate the interests, motivations and objectives of their counterparts.
From a multi-disciplinary idea born in 2010, LAD has grown into a successful and far-reaching education program. With minimal staffing and a bare-bones budget, LAD has developed an original, robust curriculum and formed solid, ongoing institutional partnerships on three continents. LAD is now housed within the Center on Democracy, Development and the Rule of Law, part of Stanford's Freeman Spogli Institute for International Studies.
The program in Sarajevo is offered in partnership with Stanford University's Center on Democracy, Development and the Rule of Law (CDDRL), and Faculty of Political Science at the University of Sarajevo (FPN UNSA) in cooperation with Center for Election Studies, Transparency International BiH and CA Why not.