Open Government and Public Spending Workshop in Moldova
On 22nd October 2018, around 50 representatives from Open Government community, municipal governments and digital public procurement implementers in the Western Balkans and Central Europe gathered for Open Government and Public Spending Workshop to explore and discuss the opportunities to improve public spending using Open Government tools and experiences from the region.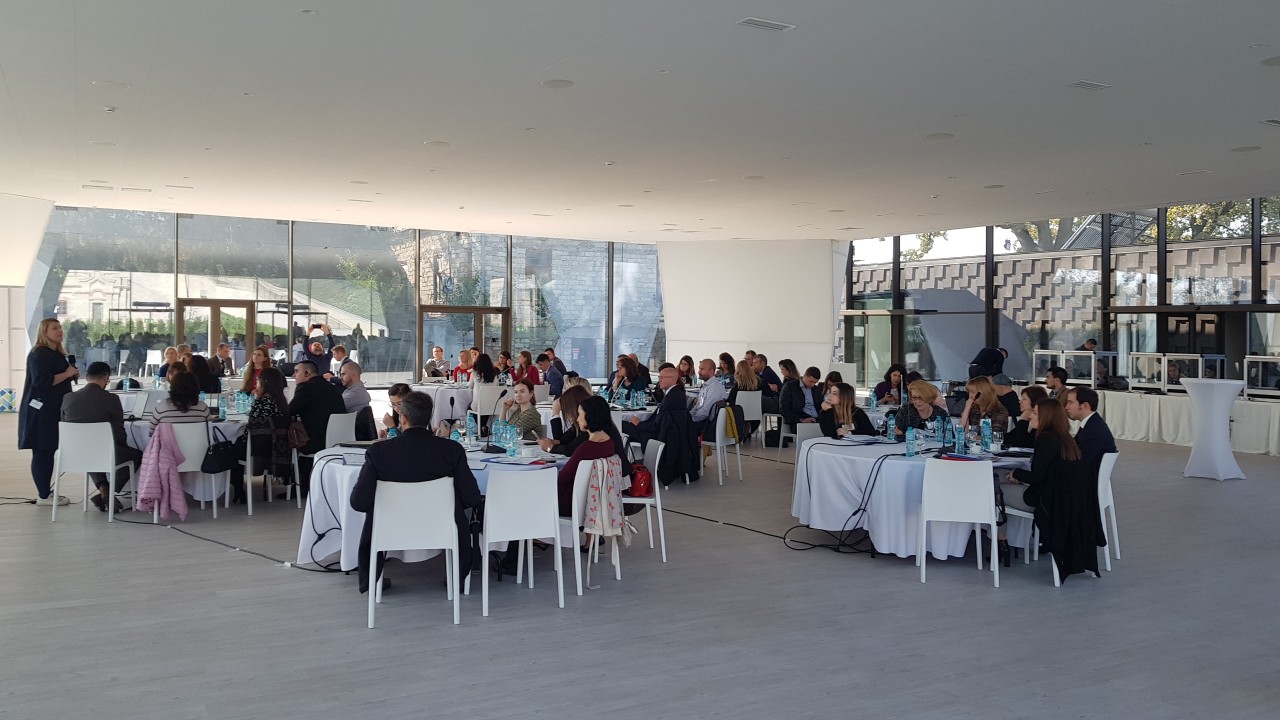 The movement for Open Government has created the spaces for revolutionizing the way governments work across the world, generating the space for active citizen participation and driving efficiencies in governments.
Open contracting is a prime example of the transformative nature that open government innovations have had. Prozorro in Ukraine was first where the Open Contracting was ever used. And now the MTender in Moldova is reaching next level – the OCDS has been employed to support end-to-end digital procurement. Open government has been put at heart of the public procurement system to engage citizens and business in identifying and fixing public procurement problems," said Eliza Niewiadomska, Senior Counsel at the European Bank for Reconstruction & Development.
Around 35 governments worldwide currently implement Open Contracting as a way to create access to public procurement information and engage stakeholder to make procurement more efficient and transparent. Local governments and major cities are realizing its potential as well. About half of those governments are actively implementing the Open Contracting Data Standard, the open data standard that is at the heart to unlocking and using public contracting data to drive radical transparency, lower barriers for competition & fight corruption at every level.
The meeting was convened by United Nations Development Programme (UNDP), Open Contracting Partnership, the European Bank for Reconstruction and Development and the World Trade Organisation to introduce the idea and philosophy of Open Government and Open Contracting to municipal leaders and other stakeholders in the region and beyond. The purpose of the meeting was to share the experience of Moldova and other countries in the region, and for the partners in the meeting to support the usage of the open contracting data standard across the region, based on the emerging good practices. Our colleague Aida Ajanović participated in this event.
More info available here.