Media Literacy 360 Forum & Fair was held in Bratislava in December and was organized by the Digital Communication Network organization.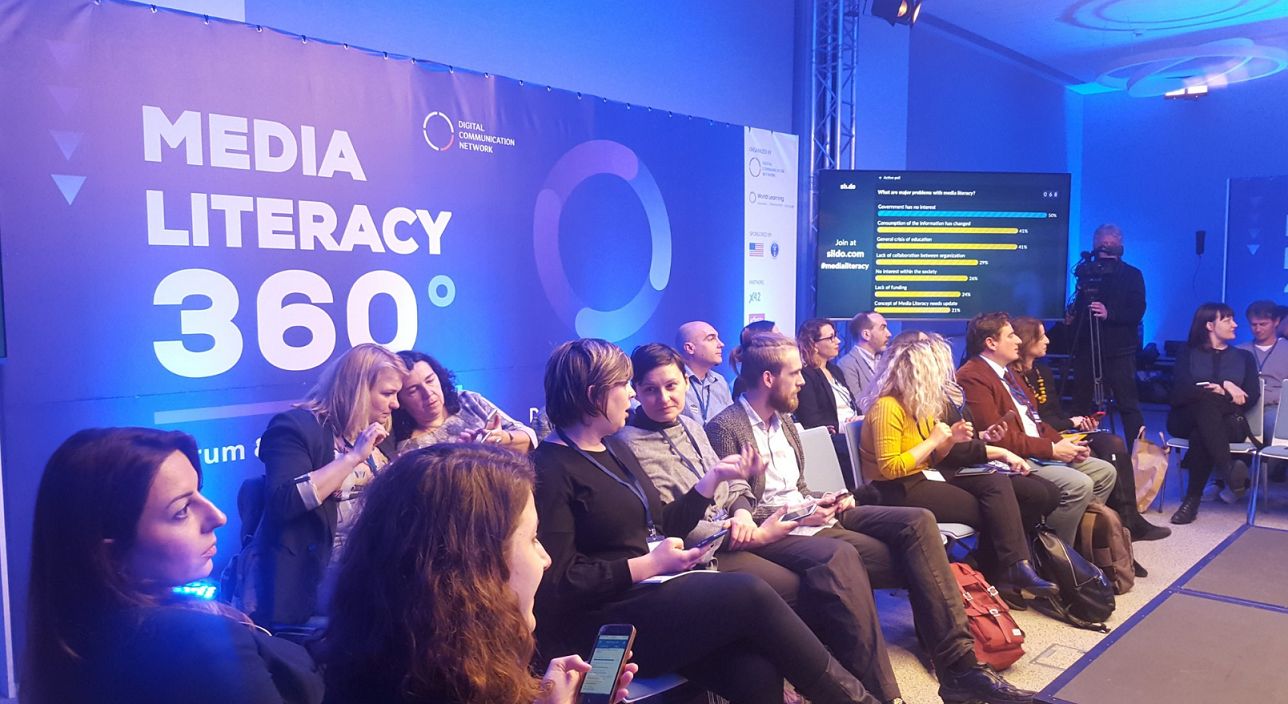 More than 150 participants from 46 organizations and 22 countries gathered in Bratislava on December 10th and 11th.
The two-day event gathered journalists, educators, entrepreneurs, civil society activists and representatives of international organizations.
The goal of the Media Literacy 360 Forum and Fair was to expand and link existing media literacy initiatives, exchange best practices and empower citizens, including children and the elderly, to play an increasingly important role in fight against misinformation and false news in the digital space.
Journalists, educators, entrepreneurs and other experts gathered on the first day and had short presentations and discussions on innovative media literacy projects. They covered topics such as the development of digital skills, critical thinking, information authentication, digital literacy assessment, online activism and other related topics.
The second day was reserved for an interactive fair and exchange of experiences. Participants had their stands where they presented their projects and initiatives, as well as brief presentations. "Raskrinkavanje" had a stand at the fair and two projects were also presented there: "Istinomjer", a media literacy project implemented by "Raskrinkavanje", and FemFact, a project whose editor is also a member of the "Raskrinkavanje" team, which is a project launched on the "NewsMavens" platform and dedicated to the fact checking of women's issues in the European media.
You can find out more about the event and participants on the medialiteracy.digital.