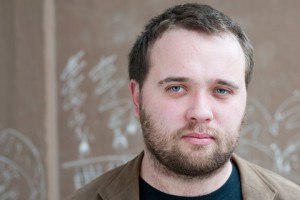 On April 4th and 5th, the National Democratic Institute (NDI) organized a conference in Teslić for about 20 representatives of civil society (formal and non-formal groups who has conducted advocacy campaigns) and for about 20 representatives from 10 NDI partners from political parties.
The goal of the conference was the exchange of the experiences between governmental and nongovernmental sectors and promotion of civic activism in order to show the increased capacity of civil society regarding involvement in work of political parties and influencing the decision making process in Bosnia and Herzegovina, also giving political parties the opportunity to see the importance of civil society contribution.
The idea was that participants from both sectors would exchange experiences and continue to build cross-sectoral, multi-ethnic, multi-entity and rural-urban connections.
The representative of our organization Damir Dajanović was presenting good practices from Bosnia and Herzegovina, which were based on the project conducted by our organization (Instinomjer, CensusMonitor and Vote-o-meter). Our projects were presented as one of the successful civil society participation campaigns, aiming at better cooperation between governmental and nongovernmental sectors or as good examples of advocacy campaigns for increasing the civic engagement and strengthening communities.