Dr. Francis Fukuyama is visiting Sarajevo as one of the instructors for Leadership Academy for Development that will be held during this week at the Faculty of Political Science – University of Sarajevo. The programme officially started today with a discussion organized for media representatives.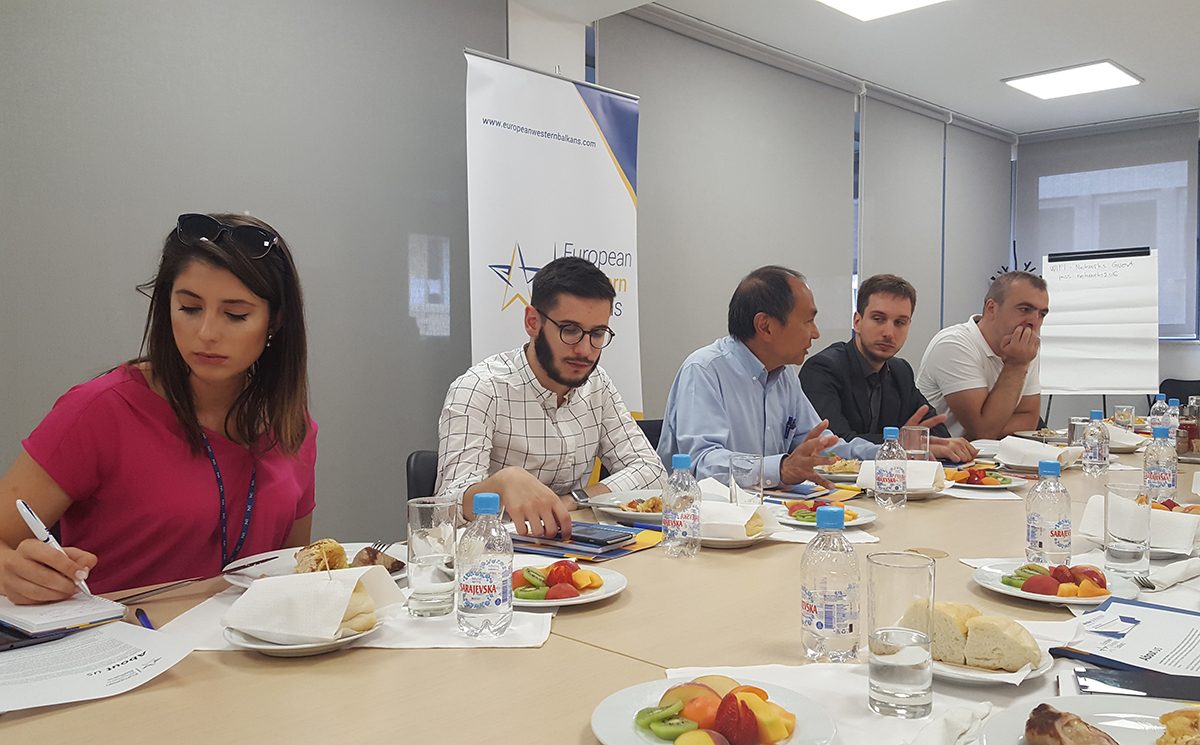 This event was organized by European Western Balkans in partnership with the German Marshall Fund of the United States within their common  project titled "Western Balkans: Future of Integration". The goal of the project is to provide the journalists in Western Balkans with the opportunity to discuss with high-level international experts about the issues of security and Euroatlantic integration so today's media talks with Dr. Francis Fukuyama covered different topics including current challenges for democracy all over the globe as well as development of political situation in USA and EU.
European Western Balkans is a leading English-language regional portal on European and Euroatlantic integration of the Western Balkans, owned by the Belgrade-based Centre for Contemporary Politics. The project "Western Balkans – Future of Integration" is implemented with the support of the Balkan Trust for Democracy of the German Marshall Fund of the United States.
We use this opportunity to invite all interested to join us at Night Owl Session that will be held tomorrow by Dr. Francis Fukuyama and Mr. Michael Bennon, Managing Director at the Stanford Global Projects Center. Topic of the session will be Captured States in Post-conflict Societies – Are State Building, Anti-corruption and Accountability Possible?
Also, you can take part in public lecture by Dr. Francis Fukuyama "Liberal Democracy in the West: The End of History – 25 years later".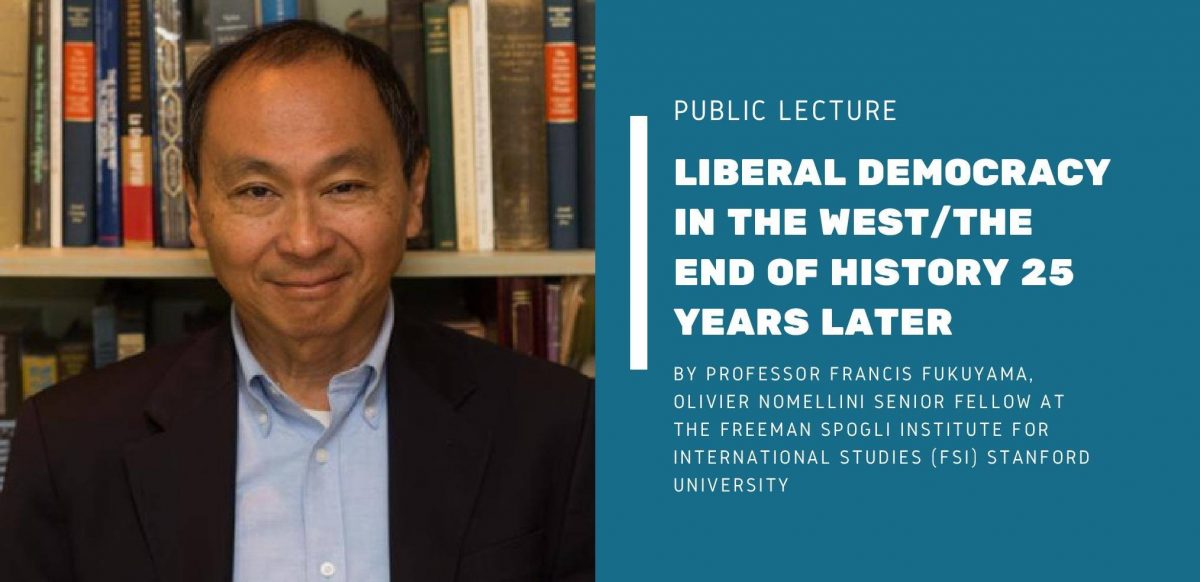 Francis Fukuyama is the Olivier Nomellini Senior Fellow at the Freeman Spogli Institute for International Studies (FSI) and the Mosbacher Director of FSI's Center on Democracy, Development, and the Rule of Law (CDDRL). He is also a professor by courtesy in the Department of Political Science. He was previously at the Paul H. Nitze School of Advanced International Studies (SAIS) of Johns Hopkins University, where he was the Bernard L. Schwartz Professor of International Political Economy and director of SAIS' International Development program. Dr. Fukuyama has written widely on issues relating to questions concerning democratization and international political economy. His book, The End of History and the Last Man, was published by Free Press in 1992 and has appeared in over twenty foreign editions. His most recent book is Political Order and Political Decay: From the Industrial Revolution to the Globalization of Democracy.
What is LAD?
The Leadership Academy for Development is a one week executive-level training program that trains government officials and business sector leaders from developing countries to help the private sector be a constructive force for economic growth and development. The program is offered in partnership with Stanford University's Center on Democracy, Development and the Rule of Law (CDDRL), and Faculty of Political Science at the University of Sarajevo (FPN UNSA) in cooperation with Center for Election Studies, Transparency International BiH, and CA Why not.
For more info visit this link.